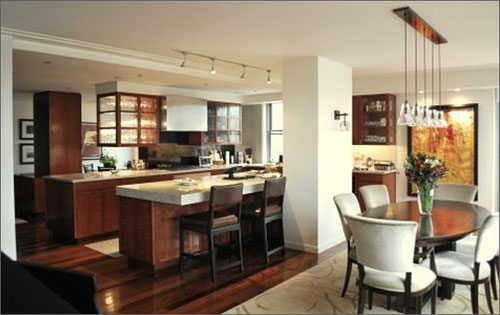 No one understands a client's needs and vision for their home as well as the client. Our job is to partner with the architect and the client to realize that vision. Our 30 years of experience means that we know the nuances of working in New York City -- knowing city regulations, the specifics of the buildings' alteration agreement, and access to all the quality trades necessary to complete your home. Our proposals include itemized breakdown and a detailed schedule to help clients understand both costs and timing. Empowered with the knowledge of all the critical components, architects and clients have the information needed to make the design decisions that best meet the clients' needs.
And, our partnership does not end when the punch list is finished. We will be there for you long after you move in. As your family's needs change over the years you can count on our team to be there to help you make those changes. Whether it is changing a den into a third bedroom or a bedroom into an office, we will be there to help. Our commitment to you and your home is long-term.
William Paster, Inc. has always been a small company and will always remain a small company. Being small enables us to be accessible whenever needed - to answer a question, review a decision and remember your concerns. Remaining small is our commitment to architects and clients to provide the level of personalized service, and quality work that has distinguished William Paster Inc. for the last 30 years.